Silver has a tendency to rally on Tuesdays after a week of steadily down days. And while this week didn't have one this week, it can pay to be aware of this pattern: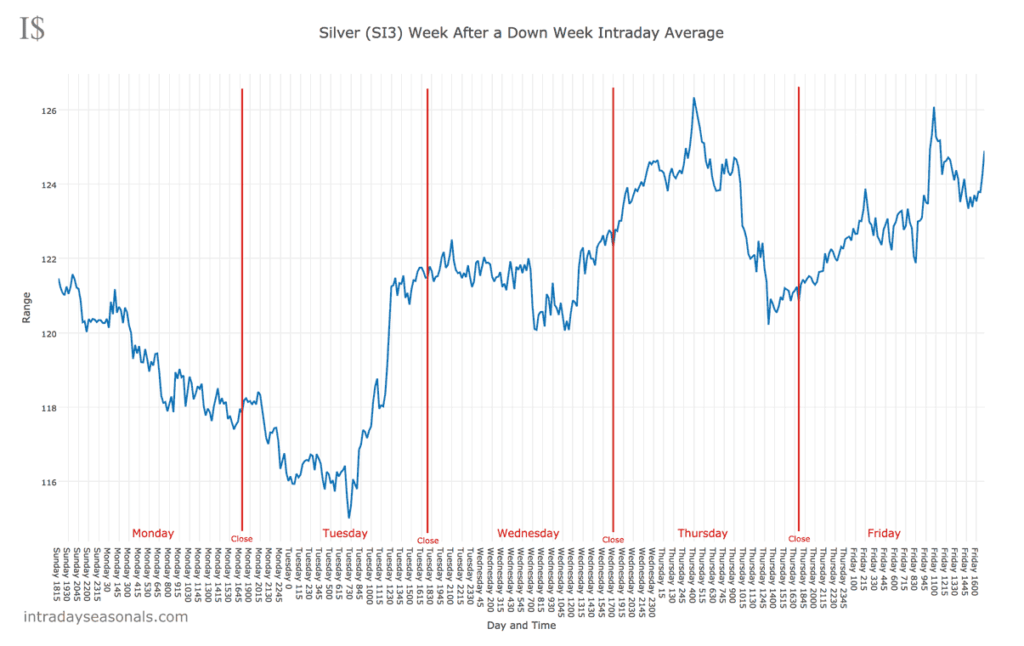 It can be even more prominent if the largest range of the previous down week is Tuesday as well.
Without a rally on Tuesday current price movement has been more similar to a flat week, with Monday declining into choppy trading the rest of the week.