Another Friday Rally in Gold
From our newest research, all of the five scenario models–following either an up week, large range Thursday or Friday week, or weeks that combined both–each called for a rally on Friday.
Pictured is one of the best matches from the week: The Week After a Large Range Friday.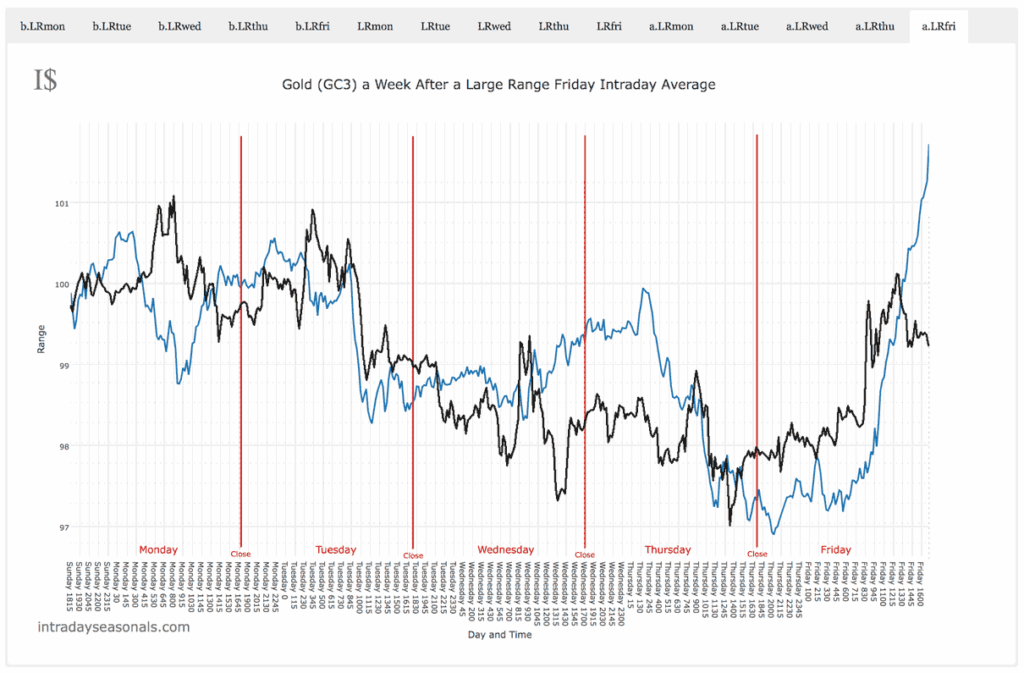 Monday had midpoint rally instead of decline, but still closed mostly flat with the open, while Tuesday was down, Wednesday a small range, Thursday down, and then a rally beginning from Friday's open onward. With a tight stop in expectation of a stronger rally through the end of the day the trade would have gone from open to ~ 13:30.
Become a Full Access member to add Intraday Seasonals to your trading tool belt.