This week EUR/USD has been tracking pretty well with the week following a Flat Week (+/- 25% of range, open to close) and having a large range Monday. Here's the chart on that so far: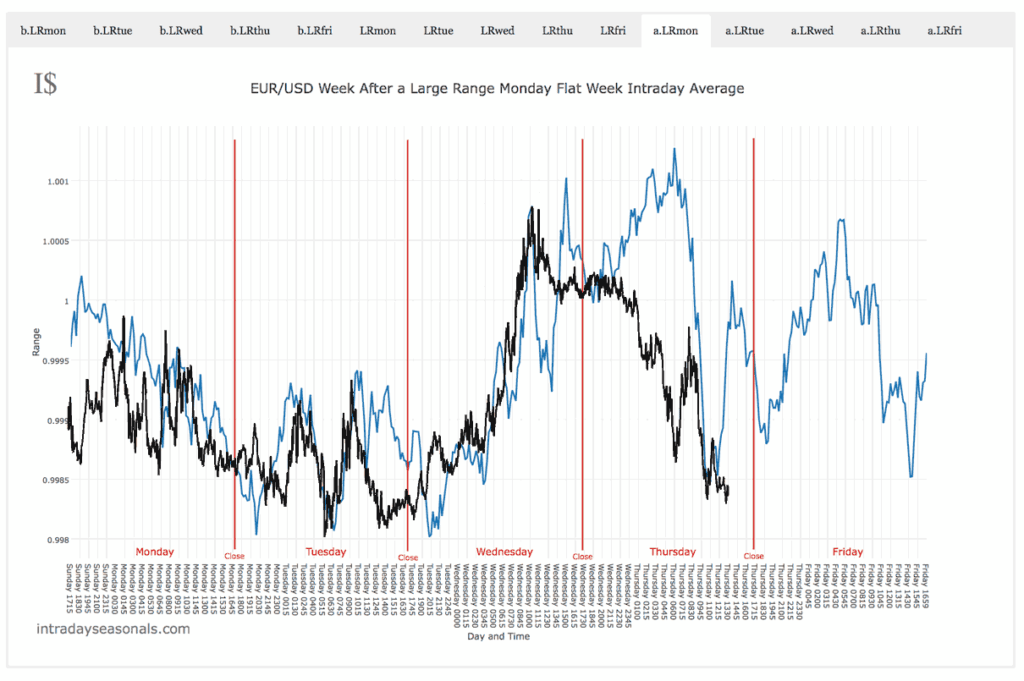 Monday declined, Tuesday was choppy, Wednesday rallied (but fell short of its late day high), and then Thursday declined, where it's trading near it's low today.  On a six month timeline, the trend has certainly been up in EUR/USD, but over the last month it's closing very near its open of April 12th.  With Wednesday holding as the largest range day of the week, the following week produces either of the following two charts: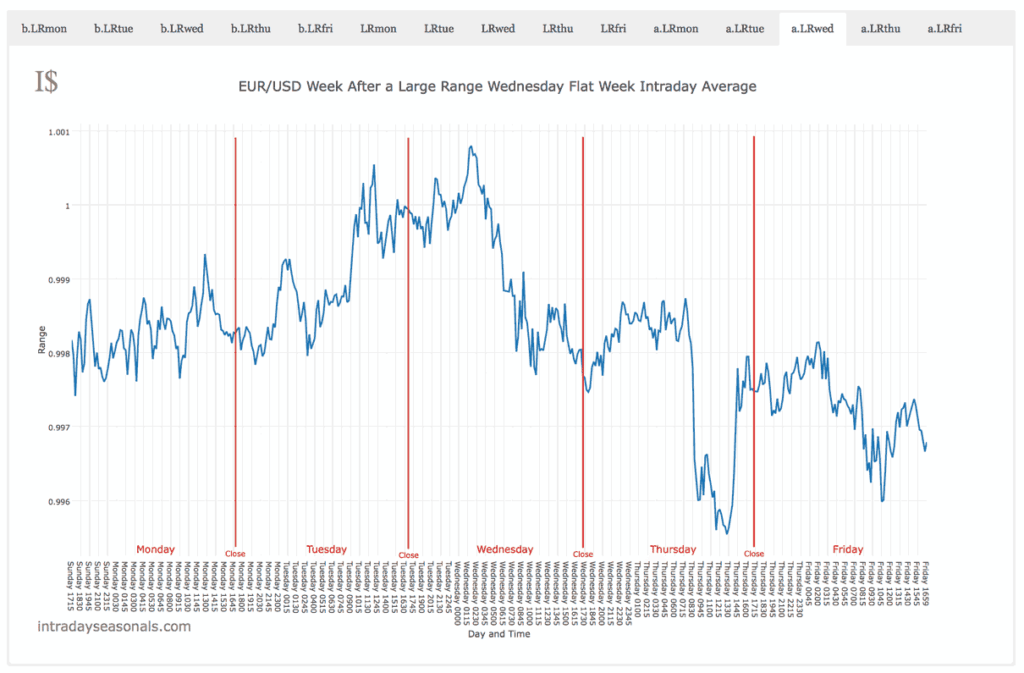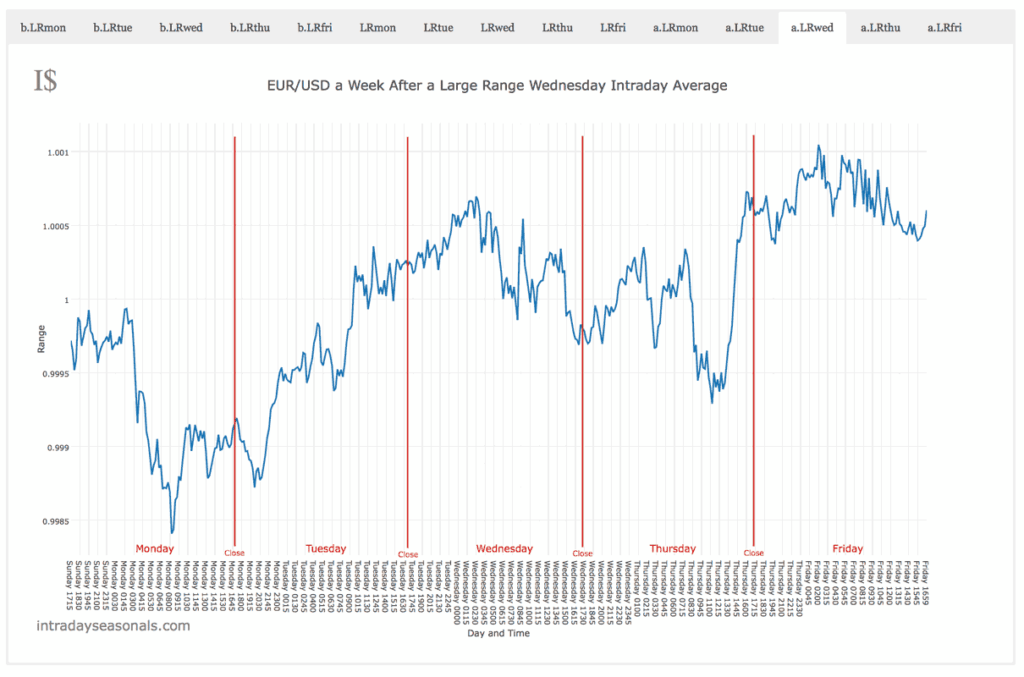 Both weeks see a rally on Tuesday and a declining Wednesday.