With Friday declining heavily, this week seems to best match a week preceding an up week with a large range on Wednesday.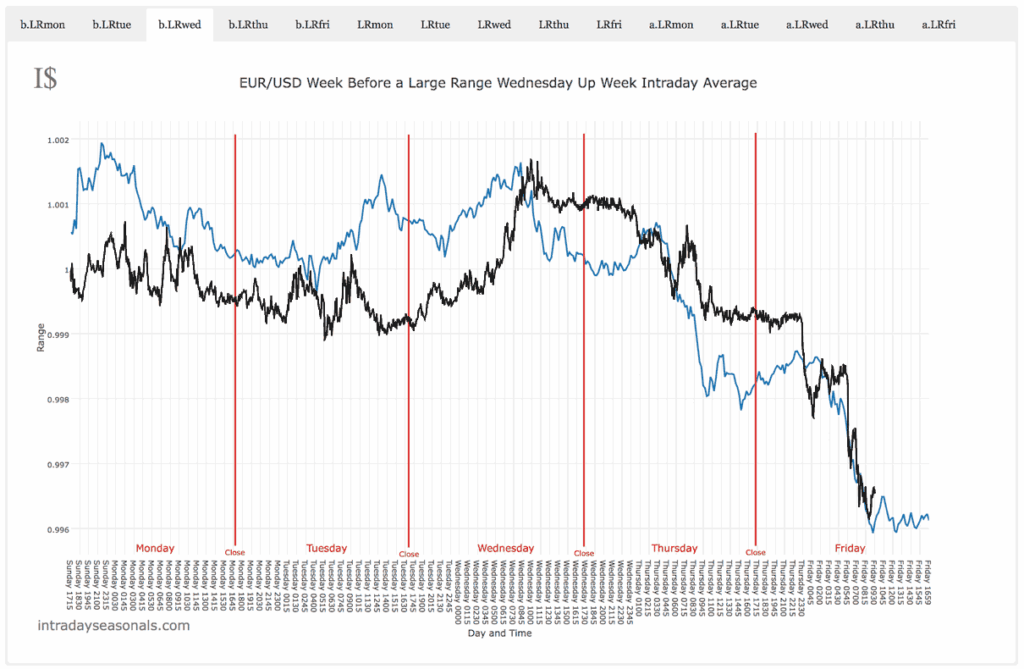 And since Friday has become the large range of the week, weeks following tend towards being up weeks as well, as do large range Wednesday weeks.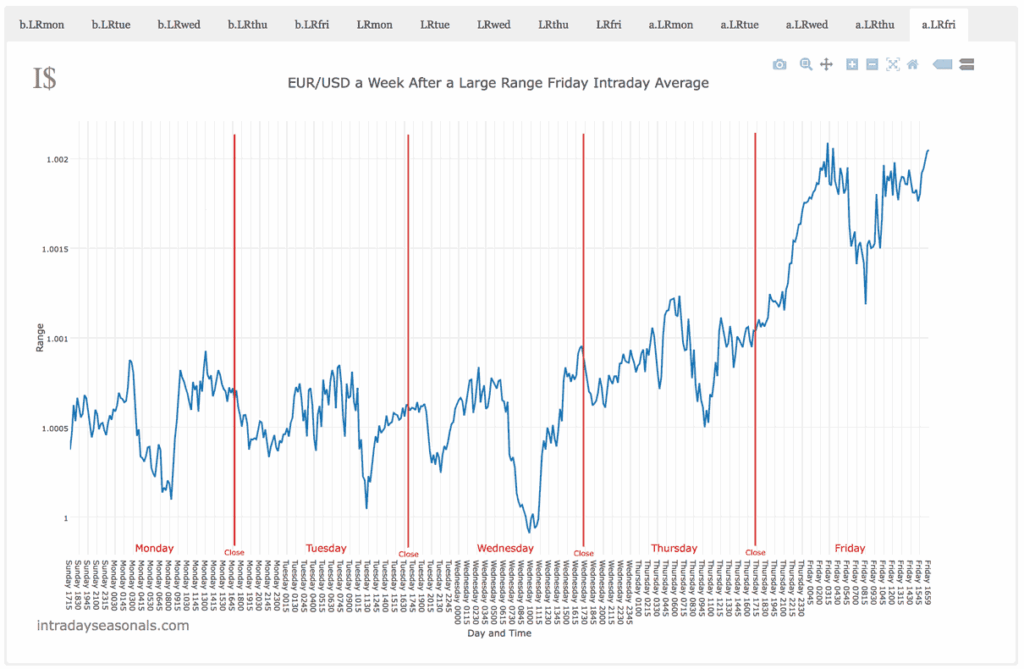 It will be interesting to see if EUR/USD rallies through next week and continues the current long term trend.