So far EURUSD has tracked with the model presented this weekend as seen with price overlaid here: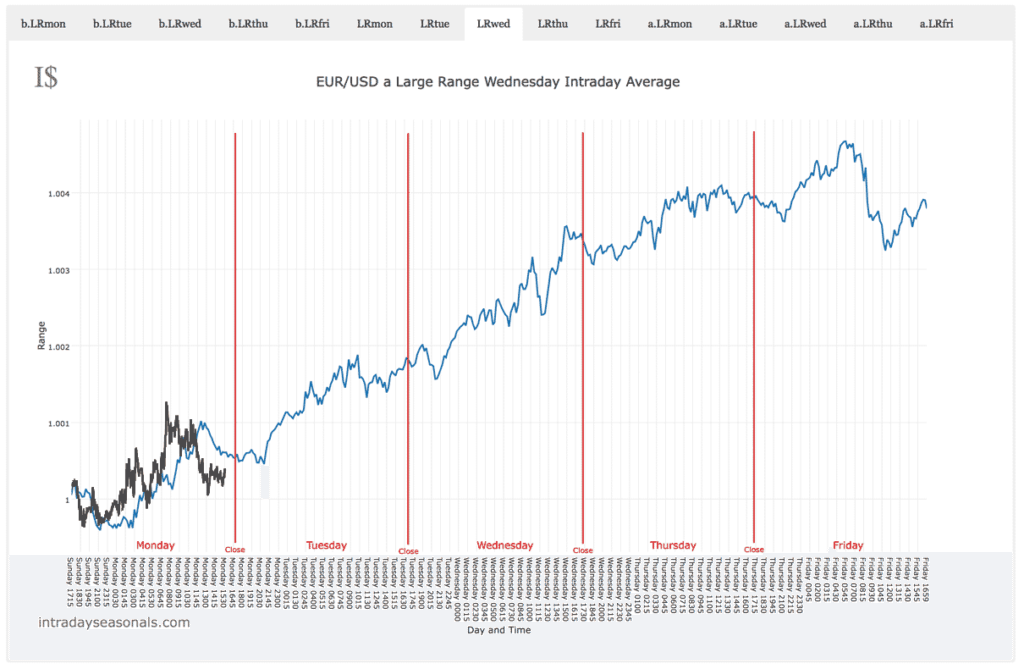 If price continues along, Tuesday and Wednesday will close near new highs with Thursday and Friday being a bit more flat, but also possibly making new highs, before settling off of the weekly high.
Will price return to early May highs?  We'll watch and see.