So far in the week the price movement in Silver has lined up pretty well with a down week having a large range day on Wednesday.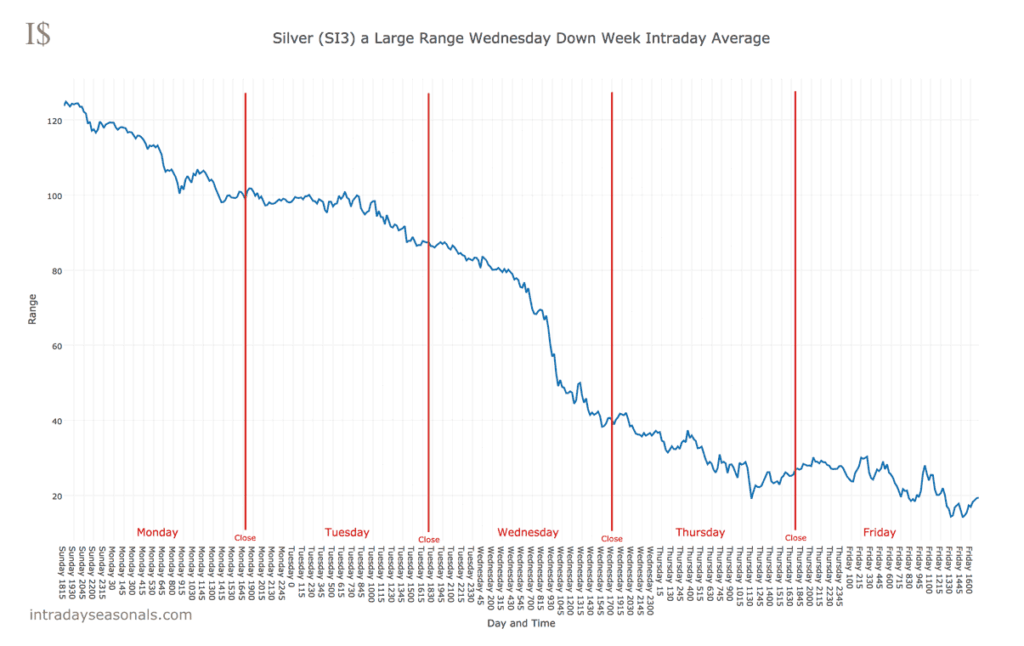 As Tuesday was slightly down instead of rallying, and Wednesday dropped off later in the day. Typically this type of week has its largest ranges on Monday and Wednesday. Thursday and Friday can continue downtrends, but tend to be smaller ranges.
For longer term planning, Mondays following this type of week tend to have a continuation of downward movement. For those looking for a rally, Tuesdays also setup for the best candidate. This scenario is detailed in our member's area here: Silver After a Down Week with a Large Range Wednesday.