As discussed yesterday, Gold hit on its strong tendency to rally on a Friday following the type of weekly price activity seen from 2016-04-25 to 04-29.  But what of this past week you're wondering… Well here you go: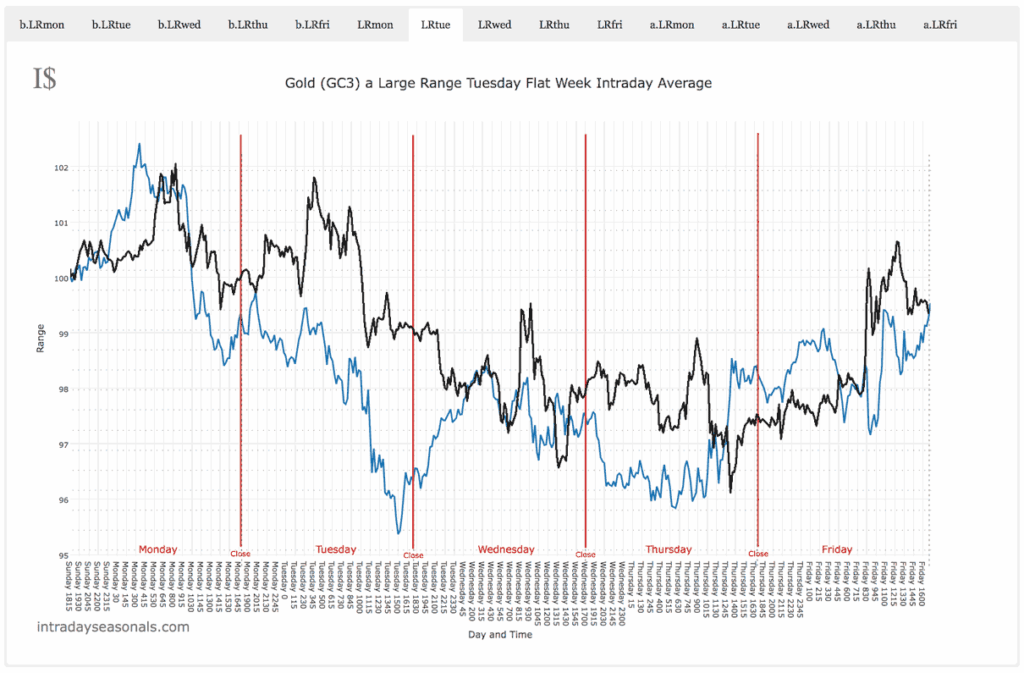 Friday closed right near Monday's open to produce a flat week that tracked similarly to the Intraday Seasonal of a Flat Week with a Large Range Tuesday.  And what kind of week on average follows this?  Glad you asked!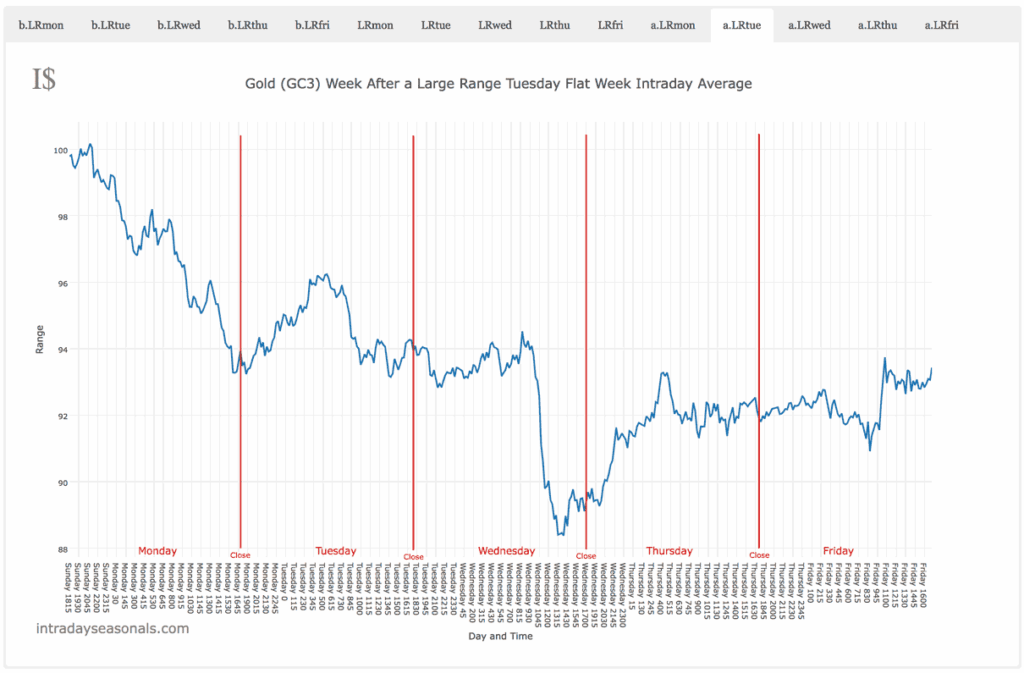 Monday tends to decline to weekly lows in Wednesday.  Will the Job Report bulls prove otherwise? Or will the bears find meat to tear into this Monday?  We'll see!
Gold has been in an uptrend–with last Monday posting yet another new multi-month high–so any bearish signals should be taken with caution. And a reversal of this pattern would be yet another bullish signal.  Still, if price doesn't break above Friday highs, Monday could trend down.