Looks like someone has a case of the Mondays.
As gold declines towards Monday's close it's tracking well with the Intraday Seasonal for the week after a Flat Week with a Large Range Tuesday. This week, the Large Range of Monday may hold up as well which could make Wednesday's lows similar to those of Monday if the entire week isn't down. Before getting into all that though, let's look at last week's call versus this week's performance.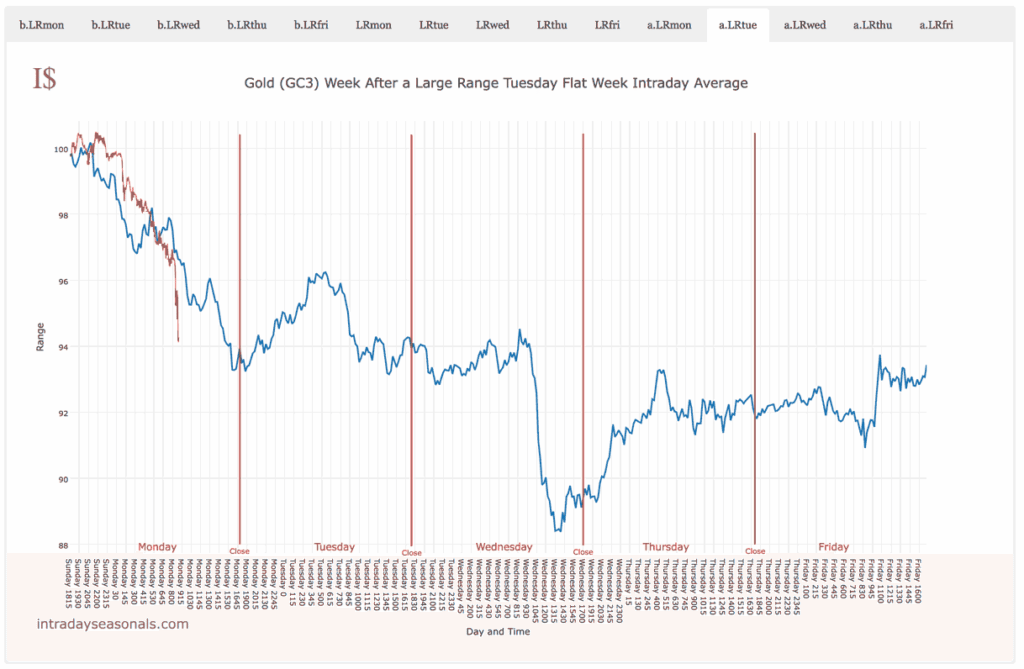 So far so good. Intraday profit before close of Monday is already at a nice point for the day, while price action on Tuesday could be used to help determine the rest of the week's trades.  As mentioned above, a Large Range Monday in and of itself has some similarities to the week pictured above, but tends to see a rally on Tuesday instead of a flat Tuesday, with Wednesday lows similar to Monday lows. Here are the details on that.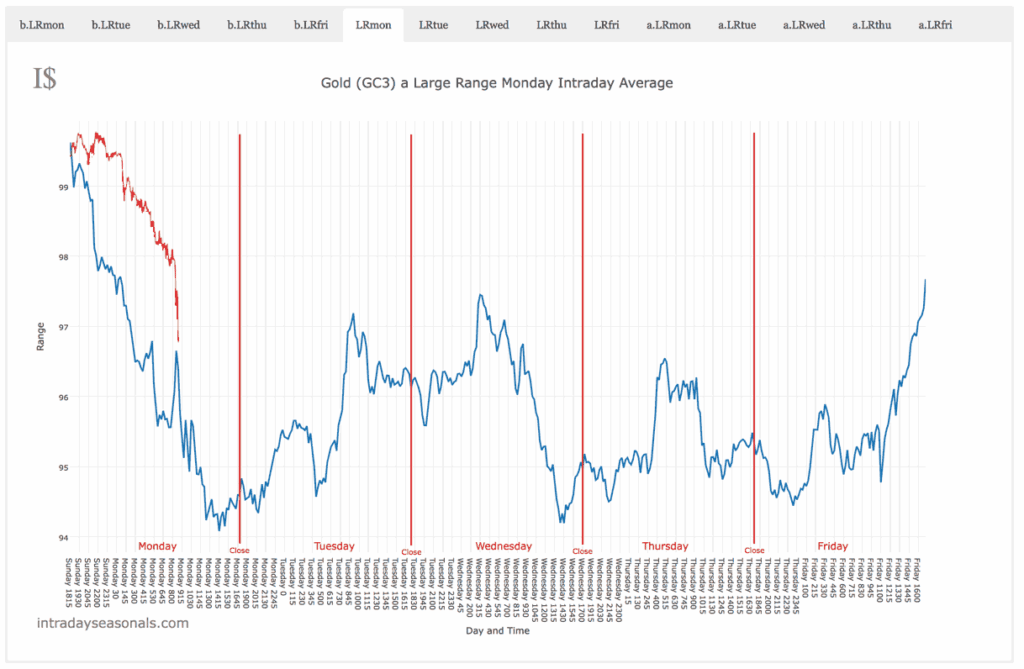 These charts and many, many more available to Full Access members.